About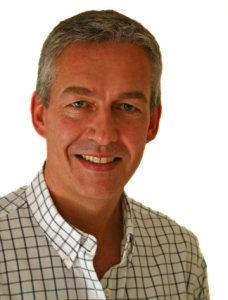 My name is Steven Hourston and nothing gives me a greater buzz than helping business owners to achieve their goals and dreams. It took me a while to discover this.
Here's my journey.
The Mad Scientist
When I was 7, my mother ruined one of my first important experiments. I'd carefully planned to smoke out a wasps nest on our local church hall roof. It was only a small, smoky fire, and everything was under control. Even the fire brigade were impressed.
This is one of my earliest memories of what has become a lifelong drive to experiment, test new ideas and find better ways of doing things.
Little did I know then, how valuable this experimental drive would be for so many entrepreneurs.
The Entrepreneurial Drug Dealer
A love of science, and my Grandfather's wonderful old Chemist shop in Edinburgh led to a Pharmacy degree. Then I joined Boots the Chemist's and forgot all about Pharmacy.
Because now I could experiment on customers.
what did they want?
what frustrated them?
how could I get them to spend more?
how could I persuade them to come back and buy again?
how did they react to price increases?
how did they respond to price decreases?
which new products excited them?
which products bored them?
And customers give you immediate feedback; they buy or they leave.
Retailing is a brilliant school for entrepreneurs and I was hooked.
It was only later that I realised how powerful these lessons were for all businesses.
The Inspiring Leader
Retailing's a team game, and the best teams get the best results. I discovered that individuals and teams were energised by my approach. Here's what I learnt then that I still use with businesses everyday.
Recruit and motivate the best people
Teach them about your business and encourage their ideas
Choose the most compelling products for your customers
Connect with your customers. Earn their trust and loyalty.
Prioritise. Forget the pennies, focus on the pounds.
Never stop learning and be alert for new opportunities
Above all be authentic. If you're not, your customers and your team will spot it in a heartbeat and you'll begin to lose both.
The Corporate Misfit
Within a few years I was responsible for 152 shops with a turnover of £600 million and 7,500 staff. My career was soaring and I should have loved every minute, but I didn't. I was spending less and less time with my customers and my team.
Instead I found myself enduring the frustration of endless, pointless meetings. Listening to strategic babble and questioning the motives of some of my politically-scheming colleagues.
So I left Boots and became a director at Barclays, leading 384 branches with a turnover of £1 billion. I had some fantastic people in my team.  But trying to get things done there was like pushing water uphill with a fork.
Now I work with people who want life-changing results. We have open, honest, straight-talking conversations that lead to transformational action.
The Psychometric Clincher
Have you ever done a psychometric test? You answer a lot of strange questions and in return get a detailed profile, that's disturbingly accurate. The first one I ever did revealed…
"Steven understands the need for rules and regulations, but he may not wish to be personally bound by them." I read that and thought my career was over. Fortunately no one else ever read the report!
The Psychologist, who debriefed me on the last one I ever did, said that I had the classic entrepreneur's profile. My greasy pole, corporate days were over. It was time to unleash the entrepreneur.
Entrepreneurial Freedom
So in 2007 I took the plunge and with a friend, borrowed several million pounds from an eager bank to open our first business; Kangaroo Self Storage. Customers loved our service. And I loved the pace and excitement.
The Sleepless Nights
In 2008 my bank suddenly turned nasty. Overnight their mistakes blew up in their faces and our smiling bankers panicked. So they turned on their customers.
We'd delivered on our promises, but they didn't keep theirs. One day we were a business they loved, the next their computer said we were too risky. So they turned the screws and piled on the pressure.
Don't ask for my opinion of bankers because they put me through the most stressful time of my life. My family's well-being and future depended on the bank's de-personalised "risk committees" rather than actual performance and common sense.
I felt levels of stress I never want to feel again. And worst of all, I felt powerless because they could have pulled the plug on a very good business at anytime.
Fighting For Survival
To survive we needed to raise our game and do it quickly.
In the teeth of the recession, with desperate competitors fighting over every sale, our sales jumped by 97% and our profits soared. They soared because we implemented what's now "The Business Sparks Catalyst".
So in the toughest economic conditions, whilst our competitors struggled we doubled our sales. And then they surged again.
My bailed-out, state-owned bank suddenly became friendly again. They even wanted to lend us more money and they had the cheek to ask us to manage other businesses that were in trouble. Unbelievable!
I can't describe the relief I felt to have survived the bank's oppressive clutches.
As Happy As a Pig in S**t
Self storage is a good business, but my whole career has been about working closely with people and helping them to fulfil their potential. And I realised that I'd developed a unique set of skills that were worth a fortune to other businesses.
So now, I spend most of my time helping business owners who want to dramatically grow their sales and profits. Most get a 20-50% surge in sales within 60 days. Then 70% double their sales in 12 months.
I'm playing to my strengths and doing something I love. It's such a privilege to help business owners and entrepreneurs to thrive and prosper in this tough economy.
I do this by sharing my most effective business and marketing strategies.
Join me, so that together we can spark a transformation in your business. Here's how we can work together:
Working Together
Business Sparks Members; where you can join members who get access to unique online videos and training aimed at doubling your sales in 12 months. Get a feel for the benefits of membership by watching these 4 free videos
Personal Consulting; where you and I will work closely to transform the fortunes of your business. Find out more here.
Blog; I write my blog to share good, solid, practical advice and tips to show you that growing your business is much easier than you might think.
I believe that as you read these blog posts your trust and confidence in me will grow. And perhaps I may earn the privilege of working with you, either with my membership programme or more closely as your consultant.
In whatever way we share or work together, my sincere aim is to give you valuable assistance and guidance, so that your entrepreneurial journey brings you the rewards and lifestyle you deserve.
Follow/Connect with me on: