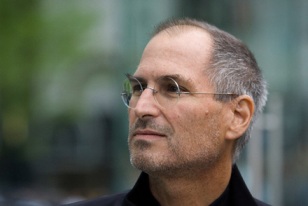 "Your work is going to fill a large part of your life, and the only way to be truly satisfied is to do what you believe is great work. And the only way to do great work is to love what you do. If you haven't found it yet, keep looking. Don't settle. As with all matters of the heart, you'll know when you find it."
Steve Jobs
I've got 3 young boys, Callum, Jamie and Alex. The best gift I can give them is to follow Steve's advice and help them to find the things they love doing.
The things that fire their enthusiasm and ignite their passions.
Passion is the most compelling and irresistible emotion there is. It's at the heart of every idea that matters. It gives us the drive to succeed and spurs us on when others give up.
People detect passion in a heartbeat, they're drawn to those who exude it.
In our frenetic world it's too easy to ignore our passions or to end up in passion-sucking jobs where our flair, creativity and enthusiasm wither. The good news is passion never dies and it can be reignited in a fireball.
So I'll do whatever I can to help my kids find and chase their passions. But if they want to make the most of their passions their going to have to work. These quotes from people who oozed passion prove the point.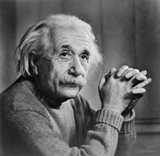 "It's not that I'm so smart, it's just that I stay with problems longer."
Albert Einstein
"Plans are only good intentions unless they immediately degenerate into hard work."
Peter Drucker
Here's Steve Jobs again talking about internet start-ups.
"It's hard to tell if they're really interested in building companies or if they're just interested in the money. I can tell you, though: If they don't really want to build a company, they won't luck into it. That's because it's so hard that if you don't have a passion, you'll give up."
Steve Jobs
"I never had a policy; I have just tried to do my very best each and every day."
Abraham Lincoln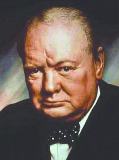 "Continuous effort – not strength or intelligence – is the key to unlocking our potential."
Winston Churchill
"Genius is one percent inspiration and ninety-nine percent perspiration."
Thomas A. Edison
"The average person puts only 25% of his energy and ability into his work. The world takes off its hat to those who put in more than 50% of their capacity, and stands on its head for those few and far between souls who devote 100%."
Andrew Carnegie
"I hated every minute of training, but I said, 'Don't quit. Suffer now and live the rest of your life as a champion."
Muhammad Ali
"My experience has been that work is almost the best way to pull oneself out of the depths."
Eleanor Roosevelt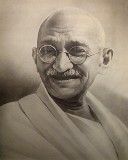 "An ounce of practice is worth more than tons of preaching."
Mahatma Gandhi
"You don't learn to walk by following rules. You learn by doing, and by falling over."
Richard Branson
"Are you bored with life? Then throw yourself into some work you believe in with all your heart, live for it, die for it, and you will find happiness that you had thought could never be yours."
Dale Carnegie
"Things do not happen. Things are made to happen."
John F. Kennedy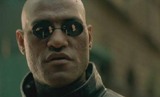 "Neo, sooner or later you're going to realize, just as I did, that there's a difference between knowing the path, and walking the path."
Morpheus – it's always good to squeeze a movie quote in.
"There are no secrets to success. It is the result of preparation, hard work, and learning from failure."
Colin Powell
"The secret of getting ahead is getting started."
Agatha Christie
"The most effective way to do it, is to do it."
Amelia Earhart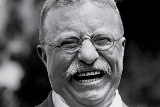 "Far and away the best prize that life has to offer is the chance to work hard at work worth doing."
Theodore Roosevelt
Of course it's not just about working harder it's about working smarter. Here's a very good piece of advice on business priorities. I use it every day.
Steven Hourston can help you to attract more clients and more sales with transformational marketing. Click here to watch 4 Free videos and see how you can grow your sales and profits fast.