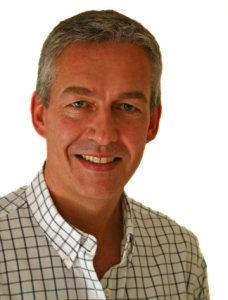 Dear Fellow Business Owner
Have you seen the new, passport sized Yellow Pages?
Why is it so small now?
The answer is – of course – that almost everyone uses the Internet instead.
In fact a recent study revealed 78% of UK shoppers now go online before they buy.
Can all these people find you?
Making sure needn't be difficult, expensive, stressful or lonely. In fact, you will still get to bed on time.
Just grab your FREE Business Sparks videos now.
There are 4 of them. All are less than 15 minutes long. Each tutorial sets you up for an online presence some FTSE 100 companies would salivate over.
"If you need more sales, and don't we all, get this. You'll love it. There are so many great ideas, shared in simple, easy to understand language, and best of all they work. All you need to do is implement them."
- Jenny Stannard, FCCA, BestBookKeeping.co.uk
Money alone can't buy visibility online. Today's winners are those with the most knowledge.
No wonder, most small businesses employing these strategies get a 20% – 50% surge in sales within 60 days…
70% double their sales within 12 months. And you can do the same.
Do you want 'The most profitable FREE tool on the web'?
That's your first lesson…
In only 12 minutes 27 seconds you'll know where to find this tool and how to use it.
And then you'll know exactly what your prospects do on your website:
The number of pages your prospects view.
Your best sources of Internet traffic.
Which keywords deliver the highest conversion rates.
How to continually refine your website, bringing in more and more business.
… and much, much more too.
Spend just an hour a month using this tool. With it you will make more money than almost any other business activity.
99% of businesses fail to use it. How far will you leap ahead once you start to?
Don't stop there though…
How about doubling your website visitors in 15 minutes flat?
Just wait for video 2. After 2 minutes 32 seconds you'll know how.
Here's what Shelley had to say after she'd seen it:
"Oh my word my poor design company will be busy today… this is great. I can feel my business increasing already." 
- Shelley Dalton, HoboRecruitment.co.uk
Getting this right is really, really simple when you know how. And I'll show you – step by step.
Make just this one change to your website and you'll get ahead of most – if not all – of your competitors.
What's more it's not just the smaller companies that are getting this wrong. Even the big boys with their hundreds of staff and massive budgets aren't always fully clued up.
Wouldn't you love to steal a march on them?
Well you will after watching the second video.
Now what about Google search results…
Frankly if you're not on page 1 you're dead in the water. An astonishing 89.8% of Google users never look beyond the first page.
So in your third free video I'll show you 'The fastest free way to get on Google's page 1'.
Some professionals will charge you £500 to do this.
You can do it yourself before dinner.
Still not enough for you?
Your fourth video is titled 'How one word made me £93,761 in 12 months'.
I'll give you a clue. It was a keyword.
Do you have a hidden word, ready to deliver similar results for your business? Watch video number 4 – you'll know how to find it.
And I'll tell you in plain English too. Just ask Ripley:
"You explain things really clearly for people like me who aren't all "techy". Thank you for finally enabling me to understand the whole thing about keywords better than I ever have before."
These videos are worth thousands to you and your business.
And they're all yours, FREE. 
This information saved me from the banks. What will it do for you?
The information in these 4 tutorials is particularly precious to me. After all it saved my business going to the wall.
As a small business owner, you'll probably empathise with this …
When the recession hit, the banks got nasty. Although things were going well my self-storage business needed new profits – and fast.
Using the same knowledge I'll give you in these videos, my sales jumped 97%. Profits doubled within 2 years.
And yours can too.
This information is the best contribution you can make to your sales and profits. And I'll give it to you for nothing.
Don't just take my word for it though. This is what Charlotte Halliday, Founder of Noble Ox Marketing told me after watching the videos:
"Everything I've seen in Business Sparks is top notch. It's like having your own mentor to show you the way. Steven runs his own businesses and it shows. He knows what works, gets straight to the point and shows you exactly what to do."
As you may have guessed there is another reason I'm offering you all this information – worth many £1,000s – free.
These are only 4 of the 100+ videos held on the Business Sparks Membership website.
As a member you'd have access to a continually growing library of knowledge.  A library that will become evermore important as the Internet becomes more and more crucial to your success.
If you have any questions along the way, or there's something you don't understand, just post a query under the video.
I'll try to answer it within 24 hours, just as any diligent consultant would. Other members are free to chip in too. 
"This is the best, most practical information I've ever seen. Steven really cares about your success and responds quickly to any questions you ask. Get this, you won't be disappointed."
- Heather Gordon, Business-Savvy.org
Amazingly, this next step costs just over £2 a day (£67 a month to be precise). That's a fraction of what you stand to gain, even using this just 20 minutes each evening.
No problem is worth losing sleep over. Especially when it's just over £2 to solve.
I hope you'll agree having watched these 4 FREE videos.
There's no obligation. Just sign up for them now. Simply fill in your details below.
Yours,
Steven Hourston