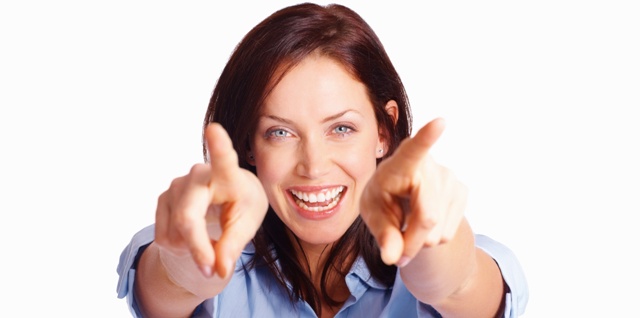 Have you ever done a psychometric test? You answer a lot of strange questions and in return get a detailed profile, that's disturbingly accurate. The first one I ever did revealed…
"Steven understands the need for rules and regulations, but he may not wish to be personally bound by them."
I read that and thought my career was over. Fortunately no one else ever read the report!
Another report identified me as "red". Its recommendation for interacting with a "red" person was "Be brief, be bright, be gone".
"Be Brief, Be Bright" is an excellent prompt to reflect on your customer service.
Being brief or speed is a very important part of the customer service experience. The best way to lose me as a customer is to put me on hold, pass me from department to department or make me wait in a queue when there are unmanned tills or service points.
I get equally irritated when I feel like I'm being processed. The service is super fast and efficient but lacks warmth or empathy. The experience is "brief", but it's not "bright".
What's the perfect balance?
A study by Gallup investigated customer service at a bank. Gallup found that customers who felt the bank provided exceptionally speedy service were 6 times more likely to be highly engaged. 
However customers who gave the bank high ratings for courtesy and willingness to help were 9 times more likely to be highly engaged.
Gallup concluded that "customer perceptions of the bank tellers' courtesy and their apparent willingness to help were far more important than speed of service in generating customer engagement."
Product knowledge was another important factor for customers.
Speed is important, but much less so than being served by friendly and competent people.
What's the winning combination?
Winning customer loyalty is the biggest prize in business. The most important step in building loyalty is to make sure your customers are served by friendly, helpful and competent people.
Then you need to enable your people to serve your customers as efficiently as possible because speed is still important.
Look at your processes, policies and equipment – have you removed everything that's not essential for an excellent customer experience? Does everything work smoothly and appear relevant to your customers?
is every piece of information you collect from customers essential?
are there any repetitive processes that take time but don't add value for your customer?
are there any inefficiencies or wasted pockets of time that can be removed?
Find out what your customers really value and align your service to enhance their experience. Strip away anything that may be important to you but irritates or is of no value from your customers' perspective.
When you serve someone personally you can adjust your service to give them the best possible experience. It's a different story with your website.
Does your website build engagement or destroy it?
Many of your customers will have their first experience of your business online. Does that experience build engagement prompting them to contact you or do they go on to visit a competitors website?
Look at your website from your customers perspective.
is it helpful and easy to use?
can they quickly find what they're looking for?
if they need to enter information do you just ask for the bare essentials or are you wasting your customers time by gathering information that's not critical?
Do you collect and use data from your visitors to improve their experience? Do you test changes to improve conversions?
This post will help you: Does Your Website Smell Like a Skunk?
Disengagement
One bad experience can cost you.
In their Customer Experience Impact Report, RightNow found that 82% of respondents stopped doing business with a company due to a poor customer experience.
Their top reason was rude staff, followed by "issues that weren't resolved in a timely manner."
If something goes wrong, make sure your people and systems can put it right quickly. If not, 79% of your customers will tell others about their negative experience and 66% will actively discourage others from buying. Many will share their comments on Facebook or Twitter and they'll expect a response from you within a day. Do you track what's being said about you online?
After a bad experience 92% of customers would consider returning if:
they received a follow up/correction from a supervisor/head office
they were offered a discount
they were shown proof of enhanced customer service
Think about who responds to complaints from customers. Customers will want to vent their frustrations, let them. Then they'll want a courteous, helpful and competent person to quickly solve their problem. Is that what they get from your business?
Please share your experiences with a comment below.
Let's work together to ignite your business growth: watch these stunning videos.