Just like this herd of Wildebeest your customer's have been on a massive migration except they didn't have to brave crocodile infested rivers. There's one other difference, your customer's aren't coming back.
So, where are your customers?
You know where they are, they're online. Here are some nuggets from the Office For National Statistics.
27.3 million UK adults use the internet every day
24.6 million check their emails every day
21.3 million search for information about goods and services every day
32 million UK adults have bought something online
17.6 million regularly use their mobile phone for internet access
After checking their emails the most popular use of the internet is to search for information about goods and services.
The UK is Europe leading e-economy with estimated sales of £68.2 billion in 2011 up 16% on 2010. And it's forecast to grow by 13% in 2012.
There's no recession online! 
So why do so many business owners continue to ignore the power of the internet?
Why do so many still spend their precious marketing budget on Yellow Pages ads? Have you seen what's happened to Yell's (Yellow Pages) share price. Its fallen off a cliff.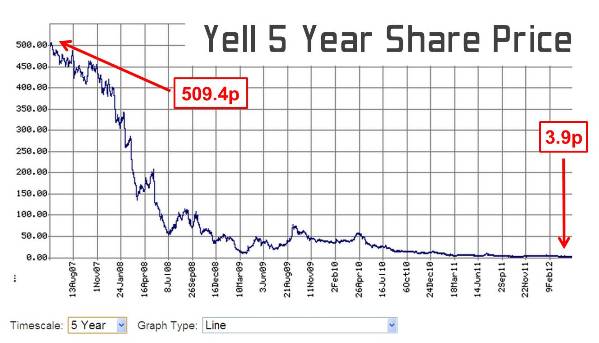 Putting an ad in Yellow Pages is easy and it can still be profitable. Using the internet to drive sales growth can seem very confusing.
This 81 second video always gets plenty of smiles and vigorous nods of agreement.
I co-own a self storage company in Scotland.
In 2008 here's how we got our customers.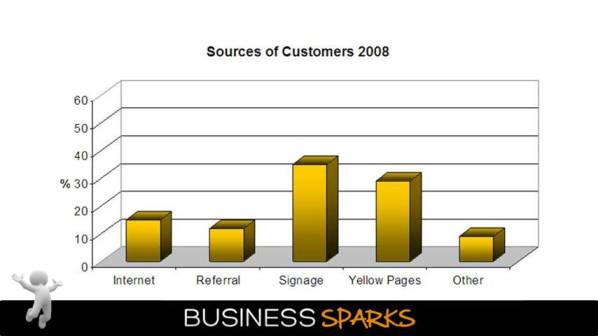 Now you can't get a more bricks and mortar business than a self storage company.
The buildings are huge, on busy roads and with our "subtle" branding they're hard to miss – in the photo below you can't see the huge kangaroo on the other side of the building.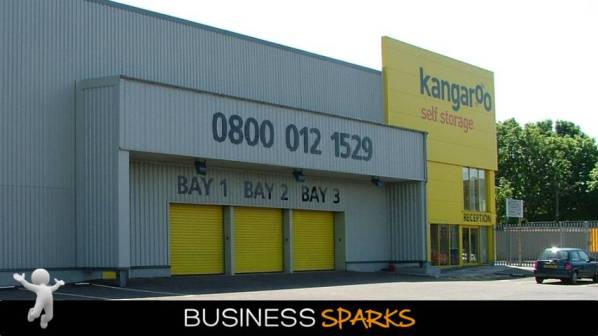 Look at how we got our customer's in 2010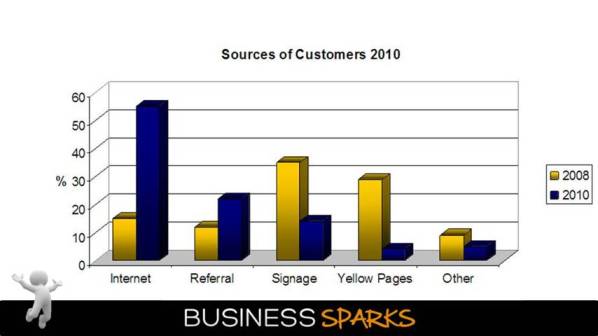 In just 2 years the sources of our customers was completely different.
Yellow Pages had collapsed (but our ads still made money, so we kept advertising) and our signage halved. The internet had increased by 5x and we'd doubled our referrals.
And since then the internet has grown and grown in importance. So much so that we think of our business as an internet business with a bricks and mortar offering.
In those 2 years our sales doubled and they've doubled again since then. That's not a boast, I merely mention it to show what can happen when a business embraces the internet.
There's no recession online.
If you own a business have you seen a similar pattern?
Now that the UK's back in recession we need our entrepreneurs and business owners to succeed. And too many are still dabbling with the internet. Now's the time to get serious, for many their survival depends on it.
Your customer's love the internet.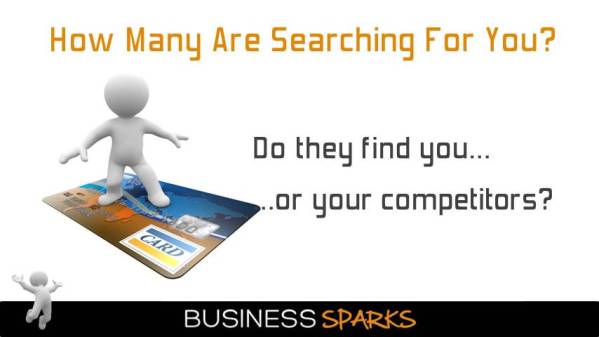 In future posts I'll share some ideas to help you.
In the meantime why not watch these 4 videos. Each shows an easy way to profit from the internet.
If you like those and want to find out more have a look at this video.