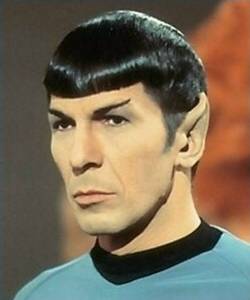 Unless you serve Spock, you must compete in the marketplace of emotions.
Emotion drives human behaviour.
Neuroscientists and psychologists have studied how our brains are activated when making buying decisions.
And they've made a surprising discovery.
Customers think they consciously decide what they buy, but that's not what the scientists have found. They've discovered that our emotions drive all our buying decisions.
Your customers think they make logical choices, but their feelings and emotions decide every time.
Which emotions are triggered by your service or product?
Appeal to these and you might have to beat your customers away with a stick.
People buy from people and they choose the person who elicits the right feelings, not the person with the best arguments.
Understanding your customers emotions
OK, so you know you have to trigger your customers emotions. What's the best way to do it?
Start by getting under your customer's skin.
What's on their mind?
How are they feeling?
The questions below will help you to understand their emotions.
How do they feel when they contact you?
Are they happy, angry, worried, confident, stressed, upset, confused, helpless, frustrated, impatient, excited, relaxed etc?
Are they wary of you?
Are they delighted to see you?
Why have they searched for you?
Is it an emergency?
Or a routine purchase?
Do they shop around?
Do they get quotes?
What do they say is important to them?
How important is quality to them?
How price conscious are they?
What captures their interest?
What seems to bore them?
What does your service do for them?
How does it make them feel?
How does your product or service help them to achieve a goal or an ambition?
How does it help them to relieve a problem, a worry or a concern?
How do they feel when they buy from you?
How big a decision is it to buy from you?
What are the emotions they're feeling?
How can you best respond to those emotions?
How do they feel after buying from you?
They feel great
They feel let down
They tell their friends you're fantastic
They tell your friends you're terrible
They buy again
Our goal is to make sure that you respond to these feelings better than your competitors.
Customers have preconceived emotions about most products and services. When you respond to these emotions better than your competitors you'll win more business, a lot more business!
Getting to the core emotion
J.P Morgan had a simple formula for finding out the real reason a person did something.
He always said there were only two reasons:
1. One that sounds good…
2. The REAL reason…
His simple formula for finding out the REAL one was to wait until the person stopped talking and then dig deeper:
1. "Why?"
2. "In addition to that …"
Keeping asking "why?"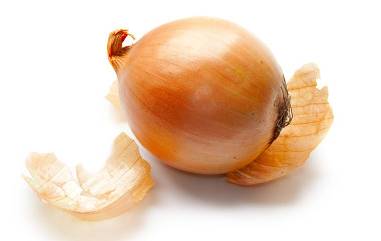 Peel back the layers of the onion until you get to the emotion that will trigger the sale.
People seek:
to repeat positive emotions
and avoid negative emotions
And in the modern world that often means spending money.
It's a really important insight – your customers willingly pay to:
repeat positive emotions
or to avoid negative emotions
So as you peel back the layers to get to the core emotion that will trigger a sale, focus on how your service helps them to repeat a positive emotion or to avoid a negative one.
Your customers decide how valuable that emotion is to them and very few will choose the cheapest option. Otherwise we'd all drive the same basic car, have the same budget mobile phone, wear similar practical, cheap clothes and live in simple houses.
Steven Hourston can help you to attract more clients and more sales with transformational marketing. Click here to watch 4 Free videos and see how you can grow your sales and profits fast.