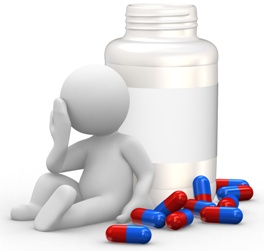 My first job was as a Pharmacist with Boots the Chemists.
I'd just spent 3 years learning about the science of how drugs worked and I was eager to share this knowledge with my customers.
But they couldn't care less.
They wanted to know the answers to 3 questions
Will this medicine make me feel better?
How quickly?
And the killer question – can I drink alcohol while taking it?
Whenever I said, "No, you can't drink alcohol with this medicine"; it either brought about a miraculous recovery or added depression to their list of symptoms.
Facts about how the drugs worked bored them, but when I spoke about how soon they'd feel better, possible side-effects and booze, I had their full attention.
I soon learned to ditch the facts and talk about how they'd feel.
When did you last serve a customer, who you knew you had the perfect solution for?
They were your ideal customer, it's like your service was made for them. You built rapport, answered all their questions…they seemed really keen…and yet for some unknown reason they didn't buy.
What went wrong?
Why didn't they buy?
Maybe the facts got in the way.
Like me as a young pharmacist, you may need to spend more time discussing how your service will make them feel.
No Feelings = No Sale
Have a look at this post; you'll probably find it useful: What are you really selling?
Steven Hourston can help you to attract more clients and more sales with transformational marketing. Click here to watch 4 Free videos and see how you can quickly grow your sales and profits.