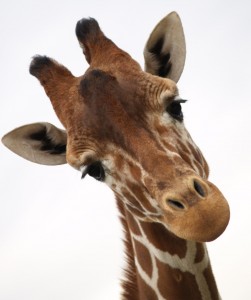 I used to hunt for giraffes.
Unfortunately my hunting didn't involve an amazing camera, telephoto lens and an exotic location.
I hunted in a Boots the Chemist's shop and I was always on the look out for giraffes.
A giraffe was a customer who suddenly craned their neck to try and find what they were looking for. We had lots of them in Boots. And when we changed the layout of the store we had herds of them.
Whenever I or my team spotted a giraffe we rushed to help them. "It looks like your looking for something; can I help you find it?" we'd ask.
Most were amazed that we'd spotted them – customers rarely realise how obvious their body language can be. They were always so grateful and we'd usually end up helping them to find several more products.
Spotting giraffes was pretty important because we always got more sales from them. If we didn't spot them they'd leave the shop irritated because they couldn't find what they were looking for. How many never came back?
Every business has giraffes.
Where are the they in your business?
on your website?
in your shop?
in your office?
calling your telephone; do they leave a message when you're not there?
 It's not just products they can't find. Are you or your team always on hand to answer their questions?
Giraffes visit your website, call you or come into your shop or office because they want something and they think you have it. Do they easily find what they're looking for or do they have to "crane their necks" and search. How many give up and leave?
Go on a Giraffe hunt today and see how many you can find.
If they're on your website you can get feedback from them by using a nifty tool I recommend. It's called KISSinsights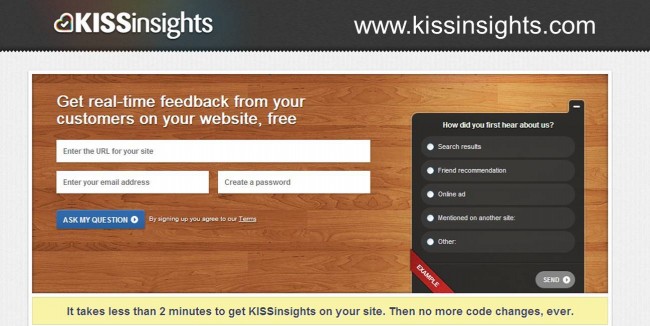 Just add a bit of code to your website and you can ask questions using the black pop-up box like the one you can see in the image above. It works really well. They offer a free trial version, but I pay $29 a month for their premium version.
If you think this can help you they're at www.kissinsights.com. Just so you know this isn't an affiliate link and I'm not rewarded in any way if you use their service. I just like to share what works.
Please share where you'll look for giraffes in your business by leaving a comment below.
Note: KissInsights are now called Qualaroo (whatever that means!)
Steven can help you to grow your business so you can earn the rewards you deserve. Click here to watch 4 Free videos and see how you can grow your sales and profits fast.