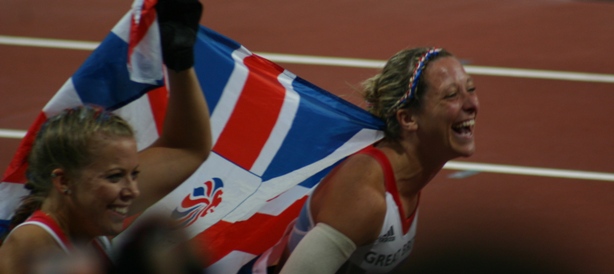 Hannah Cockroft and Mel Nicholls
On a balmy evening in September a small band of talented Paralympians inspired 80,000 people with their sporting excellence.
The GB athletes Hannah Cockroft, David Weir and Jonnie Peacock sparked more noise and euphoria in a stadium than I've ever heard in my life.
David Weir's 800m race was the most exciting race I've ever witnessed. I was sure he would win silver, but somehow in the home straight he surged past China's Zhang Lixin to win gold.
Like everyone else I was on my feet, screaming myself hoarse. And what a reception every athlete got on their lap of honour.
It wasn't just the sport. One of the biggest cheers was for France's Assia El Hannouni who won the T12 200m final in a world record time of 24.46 seconds. We applauded her win, but we cheered her passion as she proudly sang the French national anthem.
Every now and then the cameras would zoom in on the crowd and find people having a blast; they were cheered too.
I loved the sport and the atmosphere but it was the reaction of the crowd that was equally memorable. They wanted to be inspired. They revelled in the purity, honesty and passion of the competitors.
80,000 people – who switch on their TV's to see depressing news every day, who endure politicians double-speak, who suffer poor service from plastic corporations and aimless individuals – craved the release of watching genuine talent and commitment.
And these very same people are our customers.
How do you think they'll respond to you if you show the pure, honest dedication and heart of a Paralympian?
Who will they tell about your passion and excellence? How often will they come back for your graft, skill and confidence?
It doesn't matter what you do; expose your customers to your zest for service. Inspire them with your attitude and enthusiasm. Surprise them with the quality of work you do.
How good will that make them feel and how good will it make you feel?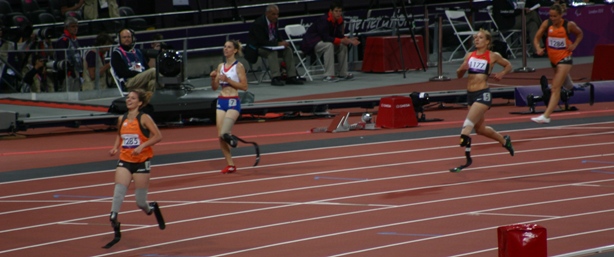 Simply inspiring

Jonnie Peacock – Only 1.27 seconds slower than Usain Bolt!
Jonnie Peacock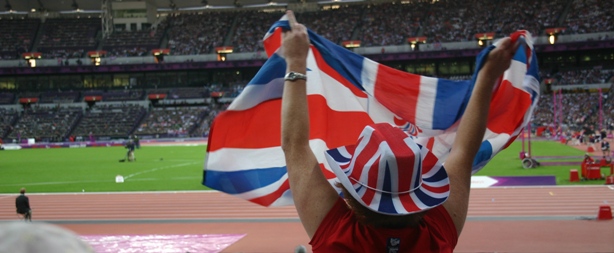 One of 80,000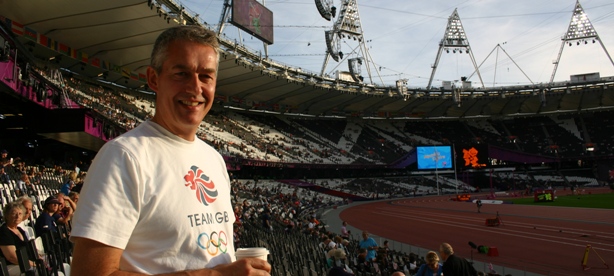 What a privilege to be there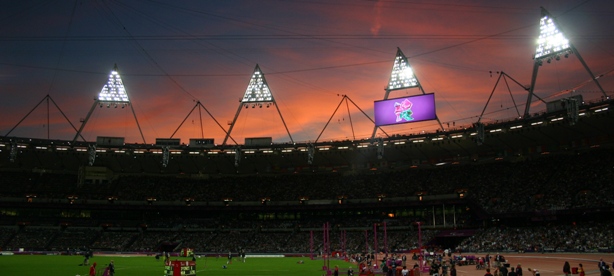 Sunset over the stadium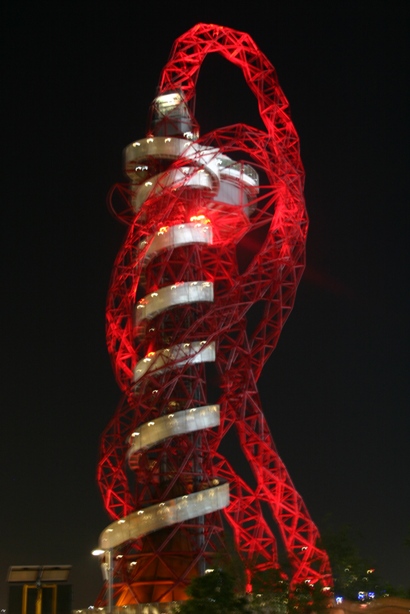 The Orbit
Steven Hourston can help you to attract more clients and more sales with transformational marketing. Click here to watch 4 Free videos and see how you can grow your sales and profits fast.