When did you last Google yourself?
Your customers, suppliers and contacts check you out on Google all the time. Do they see an impressive personal brand dominating the page?
Do the results prompt them to use your services, or do they put them off?
Google yourself right now… Google …does every result positively promote you and your business?
If not, it's time to fill page 1 of Google with results you love.
Here's how to do it:
If you prefer there's a video version of this post here at the bottom of the page.
1.  LinkedIn

LinkedIn ranks really well on Google.
Customise your public profile URL, so it becomes www.linkedin.com/in/yourname. That's just what Barack has done with his - www.linkedin.com/in/barackobama
Fully complete your profile, using keywords relevant to your business
Use the "Applications" to enrich your profile with feeds from your blog, slideshare, twitter etc

Make sure your profile is visible to the public.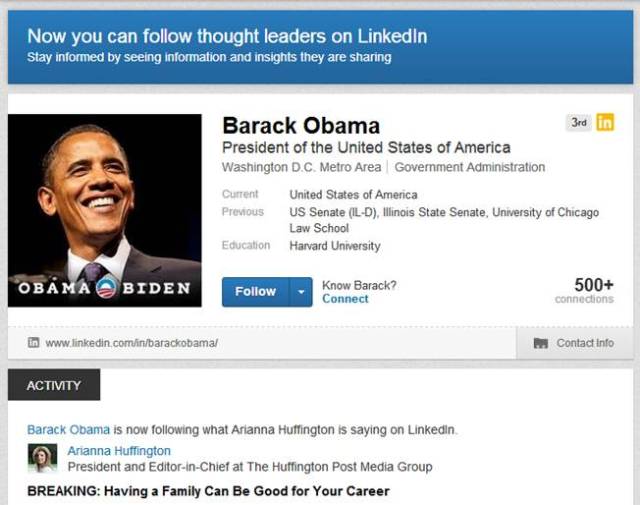 In the "Websites" area of your profile, add links to your website, your blog, and your G+ profile. If you're on Twitter link to that as well

2.  Facebook

Your Facebook profile will rank highly, so your customers may have a look.
Make sure your profile picture isn't unprofessional
Claim your vanity URL, just like Lady Gaga has – www.facebook.com/ladygaga
Talk about your business. Share what your doing with your friends – you might get some more business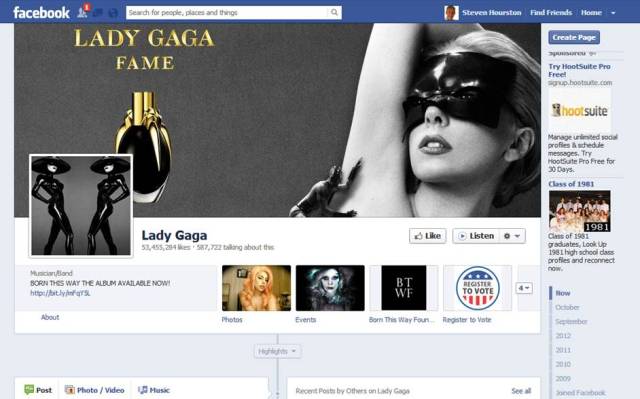 3.  Twitter

Another high-ranking site.
Complete your profile, adding your website and/or blog. Remember to use keywords that are relevant to your service
Claim your vanity URL
Even if you don't use Twitter, add one tweet to tell people how to find you: "I'm not active on Twitter, but please connect with me at…"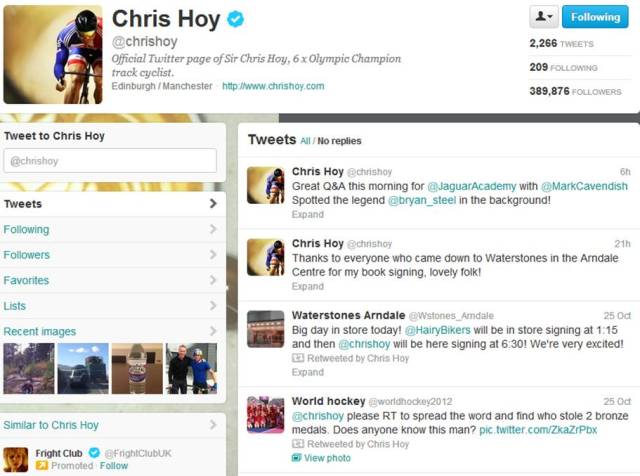 4.  
Google+

You have to complete your Google+ profile. It's the one profile you know Google will index.
Google lifts snippets from your profile to show in the search results. They use your Tagline, Occupation, Employment and parts of your introduction, so complete these carefully
Your photo is also added to the search result making it leap out of the page. This attracts more clicks; some research suggests a 150% increase in clicks
Use words that describe your service and brand. Richard Branson can get away with injecting his personality – your customers might respond to that too
Claim your vanity url – this is becoming a recurring theme!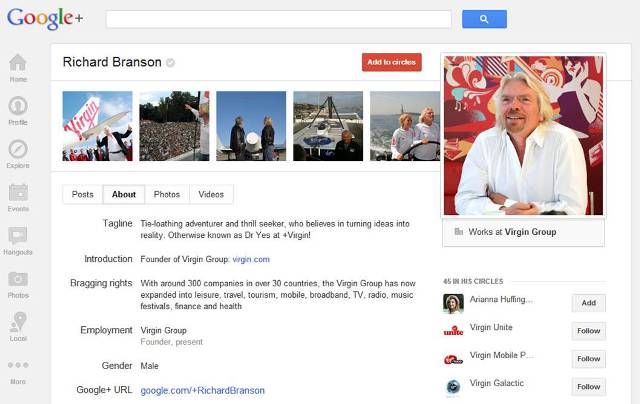 5.  Your "About" profile on your own website

This is the one profile where you have complete control.
Make it as appealing as possible
Find your own authentic voice – what do your customers love about you and your service?
Abandon your British reserve
Avoid hype but present yourself at your best
Add your name to the URL, if appropriate
Use your name in the title of the page if possible
Link all your other profiles to this page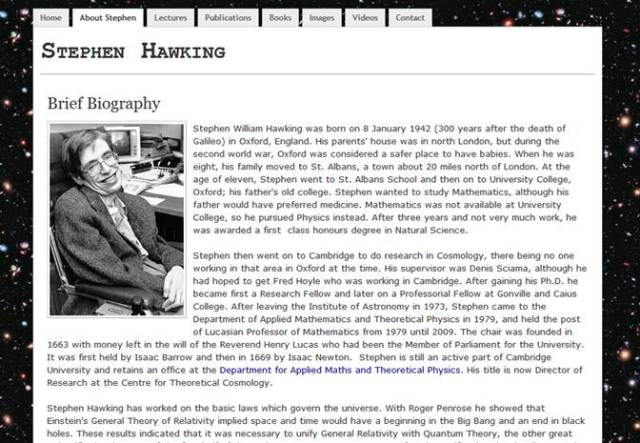 Stephen Hawking's profile isn't the snappiest. So what, he's a legend.
6.  Google Authorship

Google Authorship enables Google to identify you as the author of your blog posts.
You need a Google+ profile
You then need to link your Google+ profile to your content
Follow the instructions on this page: Author information in search results
If you have a blog and you do this, your face could start appearing in the search results for the keywords you target. You'll get more clicks
These first 6 profiles are the most important to complete.
Here are some more to consider:
7.  Slideshare

Slideshare ranks well and you can add a lot of information to your profile.
Complete your profile
Google adds the information you enter for "Occupation" and "Organization" to their search result

Link to your website or blog
Link to your LinkedIn, Facebook and Twitter pages
Claim your vanity url
Upload a simple set of slides to share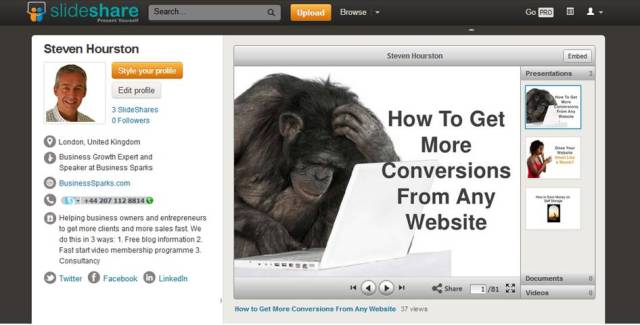 8.  YouTube

YouTube is a massive search engine. As you probably know it's owned by Google, so YouTube videos and profiles appear in the search results.
Upload a video about yourself and your business
If you optimise it with your name, you may see it in the search results
Create your own channel, with your name in the URL and link to your website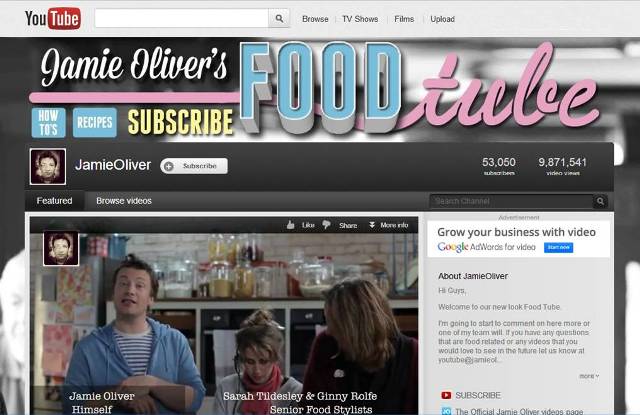 9.  Pinterest

Pinterest is growing at a phenomenal rate. I've not seen many Pinterest results in the Google search results but they're bound to become more frequent. Guess what:
Complete your profile
Link to your website, Facebook and Twitter
Claim your URL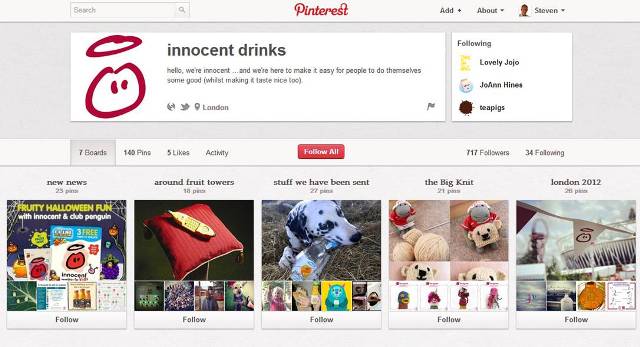 10.  About.me

I like the simplicity and clarity of about.me pages and they appear in the search results. They're quick and easy to set up and you know the drill by now:
Complete your profile
Claim your vanity URL
Add links to your other sites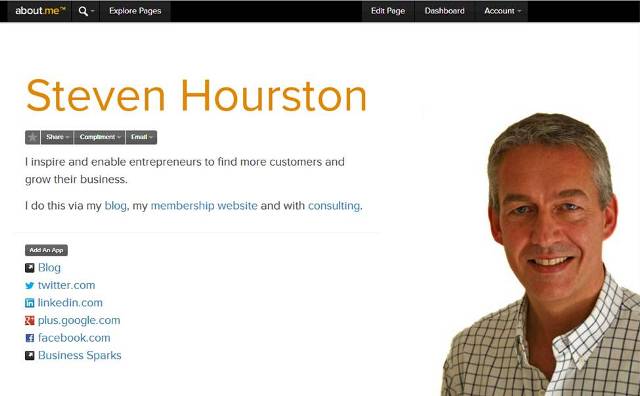 Get busy
Building your profiles on these sites will help you to present an impressive personal brand on Google.
Let me know how you get on and please share websites that have worked well for you. Add a comment below.

Video Version
This a video version of this post for those of you who prefer watching to reading. It's also on YouTube at Personal Branding.
Steven Hourston can help you to attract more clients and more sales with transformational marketing. Click here to watch 4 Free videos and see how you can grow your sales and profits fast.