When my son Callum was born 6 years ago my mischievous brother Michael, a gallery owner in York, gave him a bronze snail.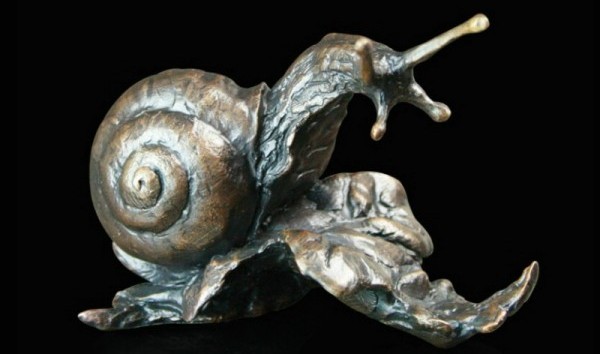 Now I'm not a pushy parent; it's just that a snail didn't quite match my expectations of this tiny child growing up to become the athletic saviour of Scottish rugby.
I now empathise with parents who seem amazed by how quickly the childhood years race by. Before we knew it we were looking for Callum's first school.
In one school we watched the children arrive at the start of the day. Each child was immediately given a "quickie". The class fell silent as brainpower and concentration were applied to these quickies.
Each quickie was a problem tailored to the child's ability and designed to get their day off to a flying start with a quick win.
Within minutes the first were finished and being checked. Smiles of satisfaction and energy levels soared as every youngster nailed their first problem of the day.
We chose this school for Callum and every day starts with a quickie and he loves them. If he's a snail his shell is fitted with a jet pack!
How does your day start?
Do you lose the will to live by tackling the overnight emails or do you nail a quickie – a quick win that puts a smile on your face and energises you for a day of supreme productivity?
Have a quickie every morning for a week and see what difference it makes.
Steven Hourston can help you to attract more clients and more sales with transformational marketing. Click here to watch 4 Free videos and see how you can grow your sales and profits fast.
Image: Bronze Snail by Michael Simpson