When I started work I hated the idea of selling. To be good at selling I mistakenly thought you had to be a loud, over-confident extrovert who could reverse every objection and make people buy from you. And to be honest that appalled me. I couldn't do it and more importantly I never wanted to try.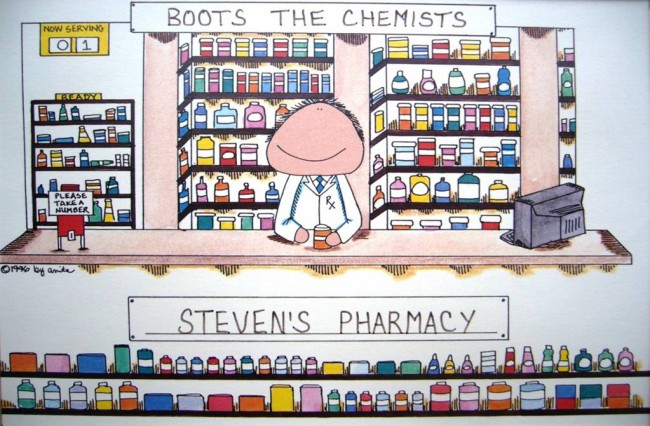 Luckily I began selling in one of the most restrained professions on the planet. I began to sell as a Pharmacist, but I didn't think I was selling. I listened to customers and patients, found out about their symptoms and made sure I understood them by giving a brief summary of what they'd said.
Then sometimes I sold them a product, or suggested that they go and see their doctor and occasionally I mentioned one of my Granny's remedies which usually involved a hot toddy and a good night's sleep. Strangely my Granny's remedies were often the most popular!
I can't claim to be a great pharmacist, but I am a good listener and pretty soon I had customers coming back with all sorts of ailments and they told their friends too. And the takings in my little Boots shop began to increase much to the delight of my boss.
At the time I didn't realise that I was learning fantastic selling skills, because I wasn't selling, I was practising my profession with integrity.
There is nothing more appealing to a customer than being served by someone who takes the time to really listen to them. Someone who asks relevant questions to make sure they understand the solution they seek. Someone who thoughtfully responds to their questions and concerns. Someone who genuinely wants to help the people they serve.
And who then recommends a service or product that they honestly believe offers the ideal solution for that unique customer.
Do this and your honesty and integrity will win your customers trust and confidence and you'll sell more, not for the sake of the sale, but because you want the best for every customer.
Sometimes the best solution may be to decline the sale or to recommend another option. That can be hard, but if it's the best option for your customer it should be done without a second thought.
You'll soon notice that fewer of your customers mention price. In fact with this approach you can offer your services at a premium.
This works brilliantly because it's authentic, caring service.
It's what your customers deserve and they'll reward you with their loyalty; the biggest prize in business.
Steven can help you to grow your business so you can earn the rewards you deserve. Click here to watch 4 Free videos and see how you can grow your sales and profits fast.