Many websites repel visitors like a skunk. Discover 2 magical little helpers who'll give you a surge in website conversions
Your website has between 4 and 8 seconds to grab visitors attention, or they'll leave. Then you've got another 12 seconds to hook their interest, or they'll leave.
72% of the visitors to the website of one of my clients left in 10 seconds or less. Now just 29% leave in 10 seconds or less. 2 little helpers made all the difference to their website conversions.
Visitors arrive on your site with one question in mind…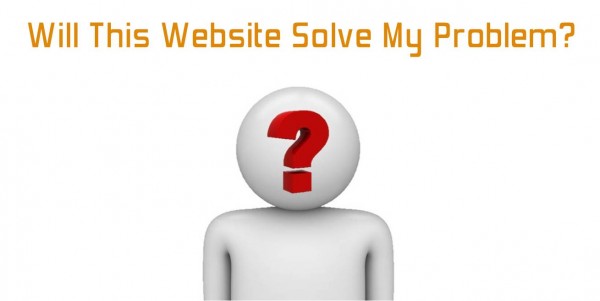 They look for 3 things…
1. Where am I?
does what I see on my screen (without scrolling) look relevant to my search?
is this a website that can quickly solve my problem?
2. What is your offer?
does what I see on my screen (without scrolling) show me what they can do for me?
3. Why should I choose you?
does what I see on my screen convince me to stay and find out more?
It really helps me to imagine that there are 2 voices in every visitors head.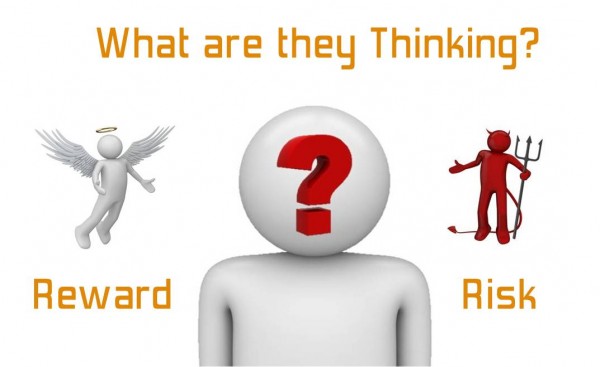 The first is an optimistic, positive thinking angel who's looking for reasons to stay, hoping that this website will solve their problem.
The other, the miserable little devil is scanning the page for reasons to leave.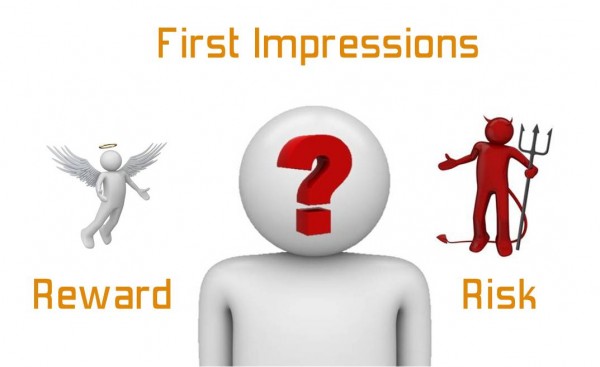 I recommend assuming that the moment they land on your website there's an imbalance between risk and reward. The negative chap with horns has the upper hand and is itching for an excuse to hit the back button.
So the priority is to GRAB the angel's attention and give them the most compelling reason to stay. The goal is to immediately convince them that the rewards beat the risks.
When a visitor believes the rewards are greater than the risks they'll stay and they might even take the action you want them to take. If they don't they'll leave.
How Do You Grab An Angel's Attention?
You need to know what your customers value.
What problem or "pain" are they trying to avoid?
What benefit or solution are they looking to get?
Your customer must come before your website. Then you can make sure your website grabs the attention of potential customers and hooks their interest.
Remember each visitor's key question is "Will This Website Solve My Problem?"
The most powerful way to answer this is with your headline. It's your most important weapon.
It must give fast, compelling answers to these questions…
1. Where am I?
does what I see on my screen (without scrolling) look relevant to my search?
is this a website that can quickly solve my problem?
2. What is your offer?
does what I see on my screen (without scrolling) show me what they can do for me?
The right headline gives the angel the upper hand.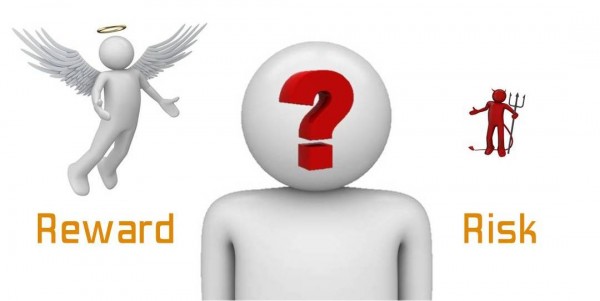 An attention grabbing headline is vital – it's more important than design, photos, videos or anything else.
Ideally the words your visitors used in their search will be repeated in the headline or prominently on the page.
Build their confidence with a relevant photo(s).
What Mistakes Let The Miserable Devil Escape to Search Again?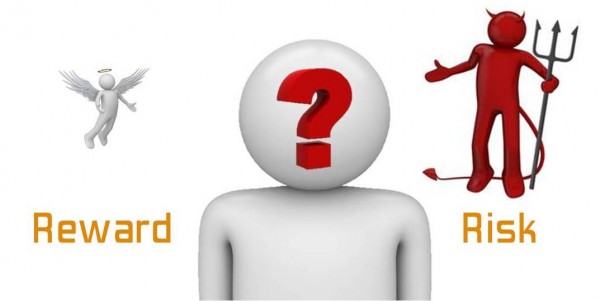 In these first 10 seconds it's risky to use words that are different to those used in your visitor's search. Even small differences matter. Obviously you'll never be able to get this right for every visitor, but what are the most common search terms? If your visitors use a range of words consider using specific landing pages for the most important.
Most websites expect too much of their visitors. They assume visitors will stay. They think they'll scroll down the page and read about their service. They won't, they're lazy and risk averse. Hit them between the eyes with a headline that promotes the best benefits of your service. Give them a strong reason to stay. Prove that staying won't waste their time.
Now You've Got Their Attention What Do You Want Your Visitors To Do?
What's the overall goal of your website?
Do you want visitors to…
buy something?
make an enquiry?
sign up or resister?
request information?
watch a video?
read a blog post?
Can this be done on one page or do you need a sequence of pages?
If you need more than one page, what action you want your visitors to take as a result of visiting each webpage page? How well does each page support your overall goal?
Does every page propel visitors forward into taking action or do some confuse them or raise doubts in their mind? Worst of all, are any pages a bit of a dead end with no clear outcome?
How easy and low risk is the next step?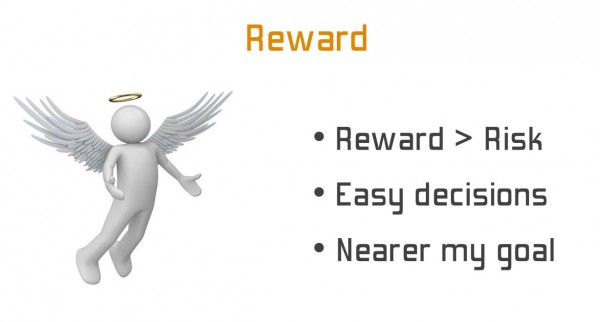 On every page the rewards must beat the risks. Decisions like what to click, what to do next must be easy and clear. Every action must get them nearer to the solution they want.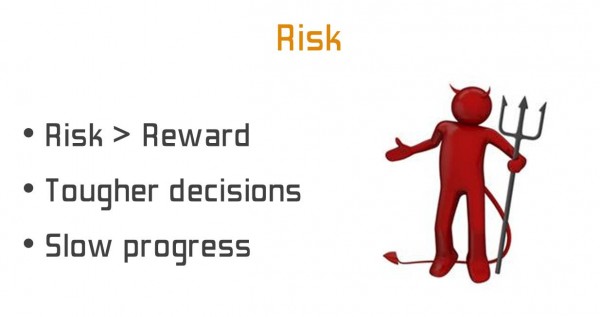 There's a very good book on websites called "Don't make me think?" by Steve Krug. Its title sums up the risk voice. Any effort, any decision that's not easy, any usability issues will prompt them to leave. Our little devil worries about wasting time, being ripped off, slow loading pages, difficult navigation, confusing next steps, having to make an effort and so on.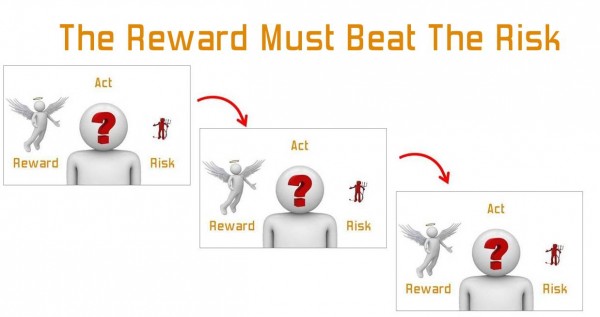 As long as the visitor's perceived reward beats their perceived risk they're much more likely to act. Every page must build or reinforce the rewards or lower the risk.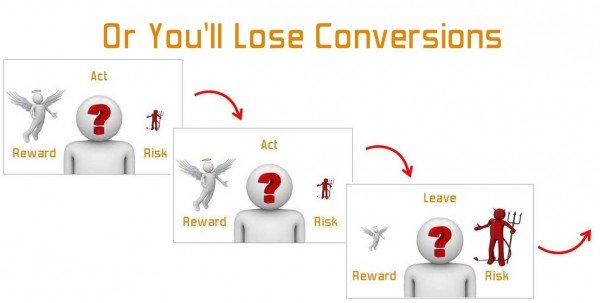 As soon as risk beats the reward you'll lose visitors.
How can you build your visitors belief that the rewards are greater than the risks?
Start by carefully choosing and focusing on your target visitors, the ones who are most likely to convert. Show you understand them and tap into there emotions. Angels respond to.
Compelling headlines
Relevant photos
Powerful offers
Clear and easy next steps
Miserable little devils are calmed down with these…
Guarantees
Testimonials
Social proof
Clear communication with no hype
Contact details
Have a fresh look at your website with a positive angel on one shoulder and a negative devil on the other. On every page make sure your little angel wins. Do this and you'll get many more conversions from your site.